28 Years of Handling Complex Aviation Law Cases
William "Bill" G. Harger
Attorney at Law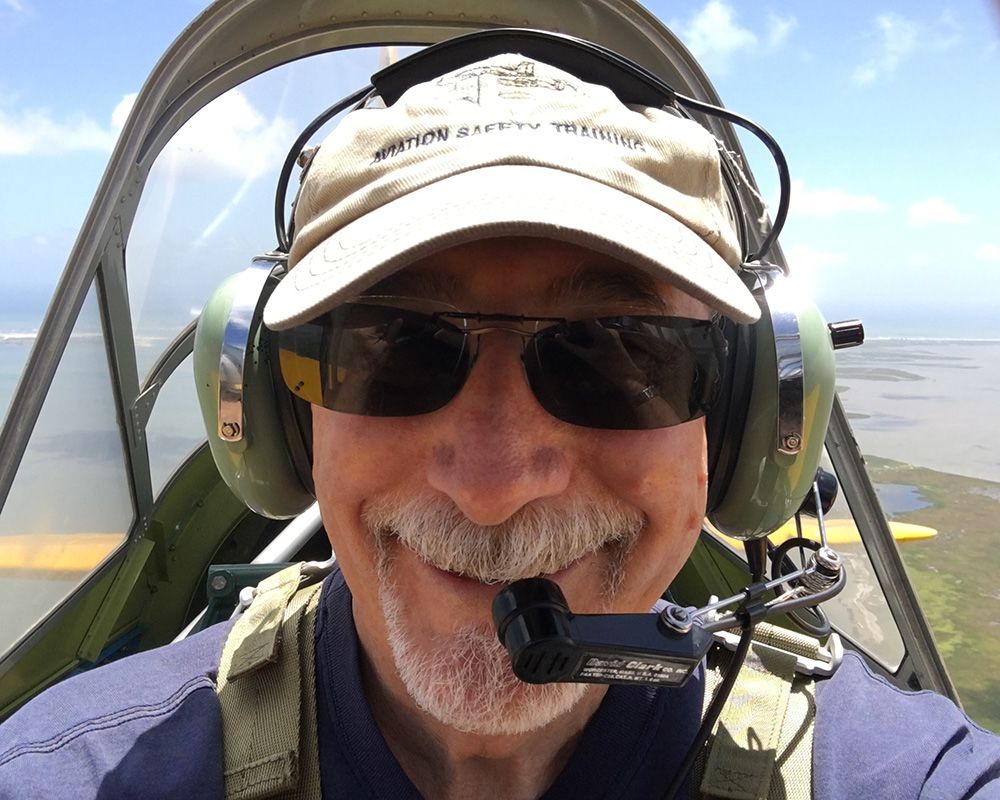 Bill Harger's aviation career began in 1964, when he soloed gliders. He attended Spartan School of Aeronautics in Tulsa, Oklahoma, and became an Airframe & Powerplant Mechanic. He became the Director of Maintenance for several Part 135 charter companies. Bill is familiar with most types of general aviation flight and maintenance operations and aircraft. He owns and maintains two aircraft—a vintage taildragger (1952 Cessna 170B) and an experimental open-cockpit Bakeng Deuce.
Bill continued to advance his flying career, eventually earning his multi-engine Airline Transport Pilot certificate. He has well over 5,500 hours of flight time, and is type rated in several jets. He has flown many different aircraft as pilot-in-command in most types of general aviation flight operations, from pipeline patrol to corporate. He was an international captain in Part 135 charter operations, and was Chief Pilot of several corporate flight departments flying jets and turboprops. His maintenance and flight training has included numerous Flight Safety and factory schools.
While a professional pilot, Bill obtained his Bachelor of Science degree from the University of Houston, graduating Phi Kappa Phi and Phi Sigma Alpha. He went to law school and was awarded his Juris Doctorate degree from the University of Houston Law Center, and admitted to the Texas State Bar in 1995. He is also licensed in the United States Supreme Court, the Fifth Circuit Court of Appeals, and the Southern, Eastern, Western and Northern Federal District Courts of Texas.
Bill's primary practice areas are aviation litigation, transactions and consulting. He has been lead counsel in many lawsuits involving multiple deaths, serious injury and extensive property damage. His litigation experience includes skydiving operations and helicopters. Mr. Harger's clients are typically manufacturers, pilots, aircraft owners and operators, ag operators, flight schools, airports, fixed base operators, and maintenance facilities. In Michaels v. Avitech, 531 U.S. 926 (2000), he successfully defended an aircraft maintenance operation in a crash litigation case that went all the way to the U.S. Supreme Court. Mr. Harger has also been insurance defense counsel on many cases, and has worked extensively with aviation insurance companies and adjustors. He also represents airmen and aviation companies in FAA enforcement actions, and is a panel attorney for the Aircraft Owners and Pilots Association.
Bill is active in his church and various ministries. He and his wife have been married since 1973. They have five adult children and many grandchildren.
Experienced Representation From a Former Pilot
When complex aviation law issues arise, you want a firm on your side that can face these challenges head on. At the office of William G. Harger & Associates, PLLC, we focus our attention on handling cases within the area of aviation law. From our office in Richmond, Texas, we are able to tailor our services to suit clients in Houston, throughout Texas, and throughout the United States.
For even the most skilled attorney, aviation law matters can be incredibly in-depth and complicated. However, these types of issues are made slightly easier due to our founding lawyer's previous careers. Before becoming a lawyer, attorney Bill Harger was an ATP-rated pilot and aircraft mechanic. This unique, hands-on experience allows him to have insight into the world of aviation law that is unparalleled by most lawyers.
Now with more than 25 years of aviation law experience behind him, Mr. Harger focuses his attention on:
Representing insurance companies insured in plane crash and aviation accident cases

Commercial disputes and litigation including breach of contract and aircraft sales
Under his guidance, our firm also handles a wide range of other legal matters, including business litigation and transactions.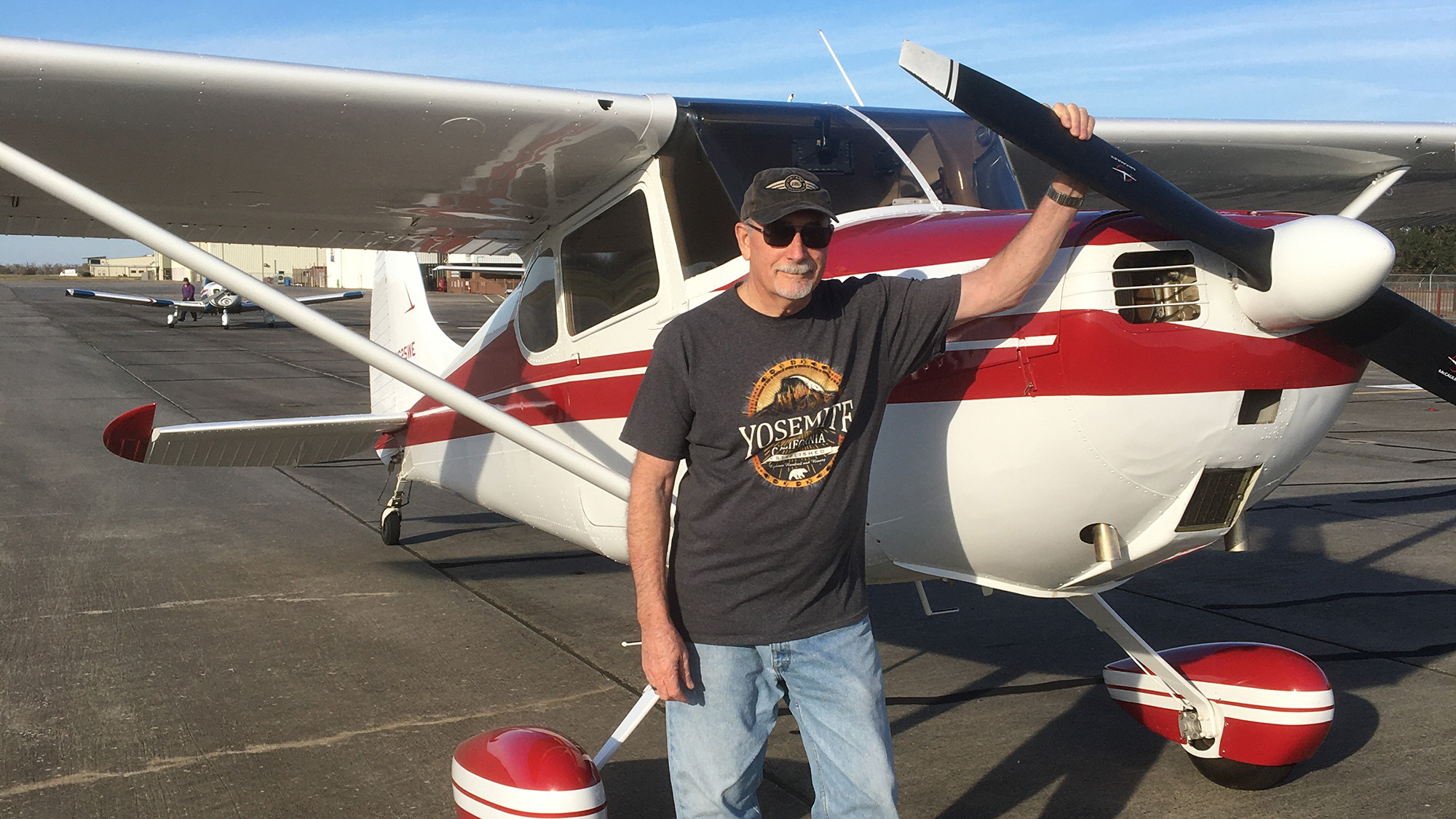 I want to see you soar. When you run into an aviation legal dispute, you can rely on me for valuable counsel and advocacy.
Bar Admissions
Organization Memberships
State Bar of Texas

Admitted to practice in the following federal courts:

United States Supreme Court

Fifth Circuit Court of Appeals

Southern District of Texas

Western District of Texas

Northern District of Texas

Eastern District of Texas

Fort Bend County Bar Association

Lawyer-Pilot Bar Association

Aviation Insurance Association

Aircraft Owners and Pilots Association (Panel Attorney)

Experimental Aircraft Association

Vintage Aircraft Association

National Business Aircraft Association

Bayou Rifles, Inc.